Full-Service Carpet Repair Solution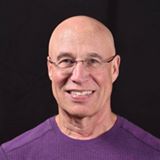 "Brandon is very professional, on-time and did an excellent job re-stretching my carpet. Highly recommend him."

"Brandon is professional, friendly,and he did a great job repairing tears on my Berber carpet! I contacted him on a Friday, and he was able to get the job done on Sunday—I'm so grateful for his flexibility. Although the job ended up being larger than we had initially thought, he didn't charge me more than he quoted."

"My carpets needed restretching in several different areas and the job turned out to be more difficult than I had originally thought because of the poor quality of the initial installation of the carpeting. But Brandon used his expertise and creativity to figure out a way to do what was needed to get exceptional results. He was honest and upfront about the costs involved and very focused on his work."
THE MOSER FAMILY DIFFERENCE
Welcome to our premier carpet repair service, where we've been delivering top-notch solutions to our valued customers for over 25 years. Our commitment to excellence is second to none, and we approach every carpet repair with a level of precision that's reminiscent of a surgical procedure – we get it right the first time, every time.
Our comprehensive range of services includes carpet stretching, carpet repair, carpet re-installation, and carpet cleaning, among others. From minor repairs to major installations, we've got you covered.
At our company, we take pride in our family-owned roots, which have helped us grow into the thriving franchise we are today. Our team of seasoned professionals uses cutting-edge equipment and the latest techniques to ensure that every job is completed to the highest standard.
Whether you need help with carpet repairs, carpet stretching, or carpet stain removal, we're here to serve you. Our website is designed to help you find the information you need quickly and easily, so you can make an informed decision about your carpet repair needs.
Thank you for choosing us for all your carpet repair needs. Contact us today to schedule an appointment with our team of experts!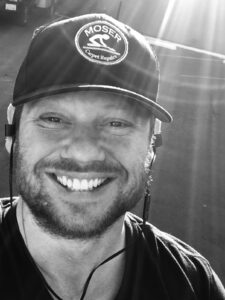 Meet the Owner, Brandon Moser
Originally from the Sacramento area, Brandon created Moser Carpet Repairs when he was just 18 years old, and it is still going strong today. His two cats Buddy & Mamba travel with him everywhere and are his true pride and joy.
With years of experience in the carpet industry, Brandon and his team at Moser Carpet Repairs have honed their skills and found their niche in the world of carpet repair. They have taken on the challenge of repairing carpets that have suffered from everything from small tears to major damage, and they have the expertise to get the job done right.
Whether you have a small patch that needs to be fixed or a large area of damage that requires a more extensive repair, Moser Carpet Repairs can handle the job. They use only the best materials and techniques to ensure that your carpet looks as good as new once they're done.
If you're looking for a carpet repair company that you can trust, look no further than Moser Carpet Repairs. With their years of experience, commitment to quality, and dedication to customer satisfaction, they're the top choice for carpet repair in Sacramento and the surrounding areas. Contact them today to schedule your repair and restore your carpet to its former glory.
Experience 25+ Years