5 Star
Carpet Repair Services in Belmont, CA
No matter where you look online, our clients give us 5 Stars for our service.
Being professional, on-time and passionate about what we do shows in every review.
Full-Service Carpet Repair Solution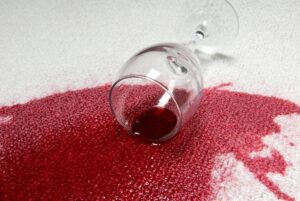 Some stains are problematic. Are there stains that you are consciously avoiding that if they could be removed you would?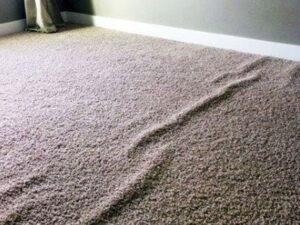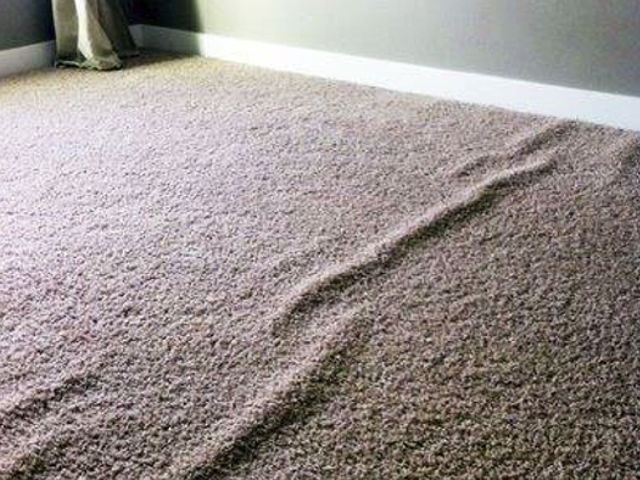 Loose or buckled carpets? Water damage cause your carpet to have wrinkles? We can stretch it for you the right way, so you only need to do it once.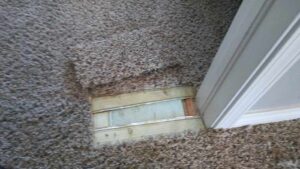 Can carpet really be patched? Will it look okay? Understanding the construction of carpet allows us to reverse engineer how to surgically approach carpet patching.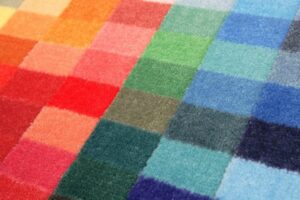 Ever wanted to change the color of your carpets? Have large areas that the sun has discolored and want your carpet to match? We can do that, too!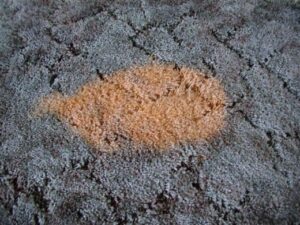 What happens if your carpet gets bleached out? Don't panic, the first thing you can do is treat it with white vinegar. This will neutralize the bleach crystals & prevent it from getting worse.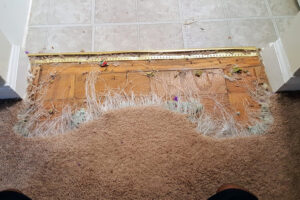 We love our pets, but there is no denying the damage they can do to carpets. Whether stains, tears or holes, we can help.
WE REMOVE THE HEADACHE AND THE STAIN
With over 25 years in the carpet industry, we have the knowledge, skills and tools to repair your carpets. We make sure we get it right the first time.
Don't replace it, repair it!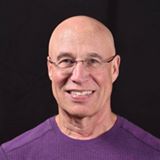 "Brandon is very professional, on-time and did an excellent job re-stretching my carpet. Highly recommend him."

"Brandon is professional, friendly,and he did a great job repairing tears on my Berber carpet! I contacted him on a Friday, and he was able to get the job done on Sunday—I'm so grateful for his flexibility. Although the job ended up being larger than we had initially thought, he didn't charge me more than he quoted."

"My carpets needed restretching in several different areas and the job turned out to be more difficult than I had originally thought because of the poor quality of the initial installation of the carpeting. But Brandon used his expertise and creativity to figure out a way to do what was needed to get exceptional results. He was honest and upfront about the costs involved and very focused on his work."
THE MOSER FAMILY DIFFERENCE
We've been providing excellent service to our customers in the carpet industry for over 25 years. We treat each carpet repair with a surgical-like precision that ensures we get the job done right, the first time.
​
​We offer our clients a wide range of services from carpet stretching and carpet repair to carpet re-installs and carpet cleaning. ​What began as a family business has now taken off into what is becoming an amazing franchise.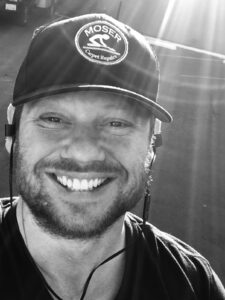 Meet the Owner, Brandon Moser
Originally from the Sacramento area, Brandon created his own company when he was just 18. A company that is still going strong today. After years in the carpet industry, he has found his niche and taken on the challenge of Carpet Repair.
Experience 25+ Years
We'll give you a fair and honest price for your carpet repairs. Have a picture? Sending a picture of the damage can help us give you the most accurate quote the first time.