Bleach Repair
It happens all the time, someone in the house is trying to stay ahead of cleaning and accidentally spills bleach on the carpet. Whether it's small bleach spots on a carpet or area rug or larger bleach stained areas, our team of carpet repair professionals is here to help you!
At Moser Carpet Repairs, it is our company's objective to renew your carpet to the best condition possible. If your carpet is stained, bleached or faded, it is likely from something you've attempted to clean with some store-bought household chemicals. Unfortunately, more often than not, those same chemicals that you tried to clean the stain or spot with are the biggest culprit in leaving bleach stains or discoloration on your carpet.
How Does Bleach Repair Work?
Bleach removes the colors from your carpet, for example, if you are seeing a shade of orange, the team at Moser Carpet Repairs will need to neutralize the carpet and use our permanent dyes to return the proper colors to the affected area to match the rest of your carpet.
What Kinds of Carpets Can Be Repaired?
Nylon & wool carpets, which make up the majority of the types of carpet out there will properly absorb the dye product, making it respond well to bleach stain repairs. In the rare case that your carpet is made of polypropylene, it will not absorb the dye due to the synthetic fibers utilized in fabricating the carpet.
Certified with Colorful Carpets
Chemistry, art and math are all utilized consistently when creating the ideal color match for your carpet. Because of this, not many people are skilled enough to be able to repair bleach spots and correct the colors in your carpet. The Carpet Repair Technician has to essentially be able to mix the colors, but also know how to bring the pH of the amorphous fibers in the carpet down and use the proper chemical combination to ensure proper color restoration.
We learned from the best! Brandon Moser of Moser Carpet Repairs flew to Chicago to undergo a certification for Carpet Dyeing & Restoration. World-renowned Color Restoration Expert, Chris Howell instructed a select group of professionals in the art of Master Carpet Dyeing and Rug Color Restoration. Our company is proud to hold the designation of Certified Color Restoration Experts.
Understanding the Problem: Bleach Spots
Bleach spots are the result of color loss caused by the corrosive action of bleach or other harsh chemicals. These spots are not only unsightly but also stand out prominently against the original carpet color, disrupting the overall aesthetics of your living space. The common knee-jerk reaction might be to replace the entire carpet, but this option can be a significant financial and time investment.
We'll give you a fair and honest price for your carpet repairs. Have a picture? Sending a picture of the damage can help us give you the most accurate quote the first time.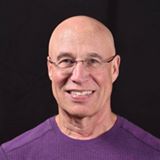 "Brandon is very professional, on-time and did an excellent job re-stretching my carpet. Highly recommend him."

"Brandon is professional, friendly,and he did a great job repairing tears on my Berber carpet! I contacted him on a Friday, and he was able to get the job done on Sunday—I'm so grateful for his flexibility. Although the job ended up being larger than we had initially thought, he didn't charge me more than he quoted."

"My carpets needed restretching in several different areas and the job turned out to be more difficult than I had originally thought because of the poor quality of the initial installation of the carpeting. But Brandon used his expertise and creativity to figure out a way to do what was needed to get exceptional results. He was honest and upfront about the costs involved and very focused on his work."