Carpet Bleach Repair!
Beach stains and spots are a common problem for many homes and offices. Sometimes bleach is spilled on the carpet and faded or discolored immediately. It is necessary to get carpet bleach repair services to remove that bleached part; otherwise, it gives an unusual ugly look to your carpet.
But, removing that bleach is not an easy task. Using inexpensive colors and chemicals destroys expensive carpets or rugs permanently. It is advisable to acquire professional bleach removal from carpets that sometimes cost you high.
Moser Carpet Repairs offers its professional services in Belmont, CA, affordable and cost-effective. Our team is well-trained, our services are quality-focused, and our prices are competitively low.
So, if you bleach spilled on your carpet, please do not do anything on it; contact us, and our experts will come to fix it professionally.
Carpet Bleach Repair in Belmont, CA
Are you living in Belmont, and your carpet is damaged by a bleach or chemical spill? Do you need a professional carpet bleach repair service in Belmont?
Moser Carpet Repairs is now in Belmont to provide premium services around the city. We are passionate about caring for your carpets and restoring them for more prolonged use.
Moser Carpet Bleach Repair Services
Bleach spots blemish your carpets discolor them to white or yellowish instantly. It is good news that Moser Carpet Repairs not only restores your carpet but also reverses the bleach stain, whether it is a solid color carpet or a multi-printed one. We provide our reliable expert services both for residential and commercial purposes.
Moser Carpet Repairs provides bleach repair services like many other services in Belmont, CA. Our services are reliable, cost-effective, and less time-taken and all the team is well-trained and experienced. We use state-of-the-art techniques, tools, and ingredients to remove the stubborn bleach out of your expensive carpet.
Our clients trust us for being professional and expert in bleach removal that other professional cleaners were unsuccessful in cleaning out.
We are experts in bleach redye spots with color-match.
So if bleach spills on your carpet, instead of removing yourself with homemade ingredients and worsening the damage, call Moser Carpet Repairs right away for your residential and commercial carpet needs. Our experts will come to your place, examine the nature of the carpet and the stain, remove it and regain the look with our exclusive technology can color-matching techniques.
Which carpets are dyeable?
It is essential to know that not all carpets are dyeable. Only wool and nylon carpets are re-dyeable, while synthetic carpets are not.
So give your carpet a rejuvenated look with our professional bleach removal services.
How Does Bleach Removal Works?
Bleach Repair is a professional task. Our expert team will first clean the dirt, neutralize the faded portion, dye it with our permanent dyes to match the rest of the carpet. We use several application methods to rectify and reverse the bleach spots like airbrush, syringe, or spray bottle.
If you want the bleach to disappear, request our services on call and repair your carpet from bleach on the same day.
LET THE EXPERTS HANDLE IT
Before you get an estimate on replacing the carpet, give us a call! We'll let you be the hero when you get the estimate and realize you just saved your company thousands of dollars. If you have questions about specifically what we can do to accomplish your carpet repair needs, reach out to Moser Carpet Repairs today. Ask us about our warranty!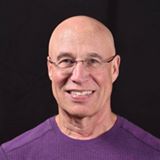 "Brandon is very professional, on-time and did an excellent job re-stretching my carpet. Highly recommend him."

"Brandon is professional, friendly,and he did a great job repairing tears on my Berber carpet! I contacted him on a Friday, and he was able to get the job done on Sunday—I'm so grateful for his flexibility. Although the job ended up being larger than we had initially thought, he didn't charge me more than he quoted."

"My carpets needed restretching in several different areas and the job turned out to be more difficult than I had originally thought because of the poor quality of the initial installation of the carpeting. But Brandon used his expertise and creativity to figure out a way to do what was needed to get exceptional results. He was honest and upfront about the costs involved and very focused on his work."