Carpet Dyeing
There's something exciting about the ability to dye carpet. Whether you are looking to do a full carpet color change or repair a bleach stain, the team at Moser Carpet Repairs can help. Carpet dyeing is often 60-80% cheaper than replacing the carpet in your home or business.
Let's face it, sometimes you love your home…but you hate the carpet. The color just doesn't do it for you, or maybe you started out with light carpet and after noticing how much it shows dirt you want to change it up a bit.  Regardless of the reason, we're here to help!
What is Carpet Dyeing?
Carpet Dyeing utilizes the process of mixing custom dyes to change the color of your carpet and even restore color loss.
Carpet dyeing can be used in a variety of different applications:
Change the Color of Your Carpet
Fix a Bleach Spill
Tackle a Difficult Stain
Oriental Rug Color Correction
Full Carpet Color Change
The Certified Experts at Moser Carpet Repairs will meet with you and preview your carpet and discuss your needs and goals prior to dyeing the carpet. We'll talk about the color you are looking to achieve and go back to our creative lab to mix up the ideal color with our patented dyes. Often times we will take a section of the carpet to be dyed and test the color saturation. Once we get the color and chemical combination correct, we will send you a photo before we set the appointment.
Fixing a Bleach Spill
Many of us have had the misfortune of spilling bleach on their carpet. Whether it's just a small bleach spot or a large bleach spill, we've got you covered! Bleach removes the colors from your carpet, for example, if you are seeing a shade of orange, the team at Moser Carpet Repairs will need to neutralize the carpet and use our permanent dyes to return the proper colors to the affected area to match the rest of your carpet. Our team of carpet repair professionals is able to correct your bleach spills from San Francisco all the way to Sacramento.
Tackling a Difficult Carpet Stain
The carpet dyeing experts at Moser Carpet Repairs will be able to decipher if the stain or discoloration in your carpet was caused by products such as bleach, pet urine, sun fading, household cleaners or acids. From there we utilize our skills in understanding color theory to help determine the correct blend of colors necessary to return the carpet back to the correct shade.
Only the Best Dyes
You may have seen some of the DIY color repair kits that you can purchase online, but the truth is…almost all of them will wash out with your next carpet cleaning. Don't waste the time or the money, when you will just have to do it again! We use a permanent color correction process that will not wash out. We've got the best technology for color matching and impeccable training by the best carpet dyer in the world!
Certified with Colorful Carpets
Chemistry, art and math are all utilized consistently when creating the ideal color for your carpet. Because of this, not many people are skilled enough to be able to change the color of your carpet or repair bleach spills. The Carpet Repair Technician has to essentially be able to mix the colors, but also know how to bring the pH of the amorphous fibers in the carpet down and use the proper chemical combination to ensure proper color absorption.
We learned from the best! Brandon Moser of Moser Carpet Repairs flew to Chicago to undergo a certification for Carpet Dyeing & Restoration. World-renowned Color Restoration Expert, Chris Howell instructed a select group of professionals in the art of Master Carpet Dyeing and Rug Color Restoration. Our company is proud to hold the designation of Certified Color Restoration Experts.
Company's Overview
Moser Carpet Repairs is a quickly growing family-owned company that has specialized in the carpet industry for over 25 years, serving the greater Sacramento and San Francisco area.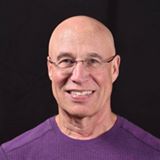 "Brandon is very professional, on-time and did an excellent job re-stretching my carpet. Highly recommend him."

"Brandon is professional, friendly,and he did a great job repairing tears on my Berber carpet! I contacted him on a Friday, and he was able to get the job done on Sunday—I'm so grateful for his flexibility. Although the job ended up being larger than we had initially thought, he didn't charge me more than he quoted."

"My carpets needed restretching in several different areas and the job turned out to be more difficult than I had originally thought because of the poor quality of the initial installation of the carpeting. But Brandon used his expertise and creativity to figure out a way to do what was needed to get exceptional results. He was honest and upfront about the costs involved and very focused on his work."