Carpet Patching!
Does your carpet tear-out? Does your carpet not fit in some edge corners of your home? Do you require professional services for carpet patching to enhance your space?
Call The Moser Carpet Repairs now, and we provide excellent services of our well-trained and well-equipped technicians to help you out.
We provide professional carpet services to our loyal clients in Belmont, California. We have trained our technicians with state-of-the-art tools and equipment. We have kept affordable prices for our customers with exceptional services. Many of you have become our loyal customers with 100% satisfaction.
Carpet Patching in Belmont, CA?
If you are residing in Belmont, CA, it may seem difficult for you in the first which patching service you should acquire?
If you try The Moser Carpet Repairs for its exceptional services, well-trained technicians, and state-of-art modern tools, you want to become our permanent clients with complete satisfaction.
If your carpet needs patching, it is burnt, scratched, ripped by your pets, does not fit edge corners, or tear-out; then you will need carpet patching.
Thus, reach us today, schedule a request, provides details, and our technicians will do it professionally at your desired time and location.
Carpet Patching Services by The Moser Carpet Repairs
Carpet patch repairs is a technique used to repair a small part of the carpet that has been damaged by fire or other reasons. A new similar piece replaces the damaged piece and is glued fixed.
The Moser Carpet Repairs is a well-known carpet restoration company for its professional services in Belmont, CA. Our services are at reasonable prices that every client can afford. We have trained our technicians to use state-of-the-art tools to fulfill clients' requirements and expectations.
We provide all residential and commercial carpet patching services. Our technicians can also offer carpet patching service on the same day.
Why Choose Us?
Choosing The Moser Carpet Repairs for carpet patching among other service providers is not challenging. We are well-known for professional technicians, affordable pricing, and quality services in Sacramento, CA & Belmont, CA.
The Moser Carpet Repairs is Belmont's leading carpet repairing company. We also provide same-day carpet patching both for residential and commercial purposes. We are considered exceptional for quality patching services at an affordable and reasonable price.
We consider all the concerns while carpet patching; we assure to cover and conceal all the damaged parts of the carpet. Our technicians ensure to weave all the carpet strands so that no damage is left. Our services are cost-effective and less time-consuming.
How do we do Carpet Patch Repairs??
The Moser Carpet Repairs use a pro technique for effortlessly repairing and patching damaged parts of your carpet.
Our team will suggest carpet patch repair if some burns damage your piece of carpet, pet damage, or torn.
First, we remove the soiled and damaged parts of the carpet, ensuring not to damage other pieces. Then we measure its actual size for replacement. Our experts will take exact measurements of the new carpet piece and install it with carpet glue and tapes.
Call us today and make an appointment with our expert technicians to come for your carpet patch repair effectively.
LET THE EXPERTS HANDLE IT
Before you get an estimate on replacing the carpet, give us a call! We'll let you be the hero when you get the estimate and realize you just saved your company thousands of dollars. If you have questions about specifically what we can do to accomplish your carpet repair needs, reach out to Moser Carpet Repairs today. Ask us about our warranty!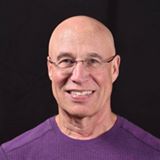 "Brandon is very professional, on-time and did an excellent job re-stretching my carpet. Highly recommend him."

"Brandon is professional, friendly,and he did a great job repairing tears on my Berber carpet! I contacted him on a Friday, and he was able to get the job done on Sunday—I'm so grateful for his flexibility. Although the job ended up being larger than we had initially thought, he didn't charge me more than he quoted."

"My carpets needed restretching in several different areas and the job turned out to be more difficult than I had originally thought because of the poor quality of the initial installation of the carpeting. But Brandon used his expertise and creativity to figure out a way to do what was needed to get exceptional results. He was honest and upfront about the costs involved and very focused on his work."