Carpet Spots & Stains Removal 
Carpet stains are always annoying. Sometimes these stains are stingy, smelly, or stubborn.
Are you tired of removing these stains? Take help from The Moser Carpet Repairs today and share your battle of stain removal with our experts.
The Moser Carpet Repairs is considered the best in Belmont, CA, to provide carpet stains and spots removal services. Our team is professional, skilled, and trained in caring for your carpets. We are experts in removing any stubborn stains within no time.
Carpet Spots and Stains Removal by The Moser Carpet Repairs
Have you ever heard about our services?
We apply innovative techniques to remove stains and spots from your expensive carpets. Our services are reliable and effective you can trust. Our carpet stain cleaners are bio-friendly and safe.
We understand your problem and the cost it incurs you in terms of stains and spots in the carpets, so we provide top-notch services for stains and spot removal from carpets and other upholstery.
We have provided our best carpet spots and stains removal for many years. So ask us for a request today and schedule the carpet stains and spot removal service.
Professional Carpet Stain Removal
Are you looking for a professional carpet stains removal service in Belmont, CA?
The professional Carpet Stain Removal services of The Moser Carpet Repairs are fast and efficient. Our technicians are well-trained and well-equipped with state-of-art tools to remove even the toughest stain from the carpet.
Our professional team gets the most stubborn stains that others can not do. The stains we are experts in removing include; blood, food stains, wine, ketchup, mud, tropical punch, grass stain, urine, milk coffee, and many others.
Contact us today to learn more about our services to avail of yours.
Carpet Stain and Spot Removal Services Belmont ,CA
Do you say stain removal?
Are you worried about a permanent stain on your carpet? Bring your carpet to us or schedule a request with us. We have been the Master of Stain Removal for years.
We first identify the nature of the stain. Since we know that no single product can remove all types of stains, we get to know which specific product or methods we should apply after determining the nature of the stain.
Our most used stain removal products are eco-friendly, which always outperform conventional methods to remove stains.
LET THE EXPERTS HANDLE IT
Before you get an estimate on replacing the carpet, give us a call! We'll let you be the hero when you get the estimate and realize you just saved your company thousands of dollars. If you have questions about specifically what we can do to accomplish your carpet repair needs, reach out to Moser Carpet Repairs today. Ask us about our warranty!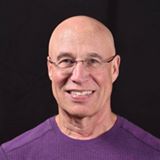 "Brandon is very professional, on-time and did an excellent job re-stretching my carpet. Highly recommend him."

"Brandon is professional, friendly,and he did a great job repairing tears on my Berber carpet! I contacted him on a Friday, and he was able to get the job done on Sunday—I'm so grateful for his flexibility. Although the job ended up being larger than we had initially thought, he didn't charge me more than he quoted."

"My carpets needed restretching in several different areas and the job turned out to be more difficult than I had originally thought because of the poor quality of the initial installation of the carpeting. But Brandon used his expertise and creativity to figure out a way to do what was needed to get exceptional results. He was honest and upfront about the costs involved and very focused on his work."