Carpet Stretching!
Is your carpet buckled up? Do you need your carpet to fit around the corners and under your furniture?
The Moser Carpet Repairs is now in your city to help you meet your problems.
The Moser Carpet Repairs employs a team of professionals and trains them well to install your carpets in your spaces professionally. Whether your carpet bubbles due to heavy furniture or sharp corners, our power tech, state-of-the-art tools, and technicians fix them within no time. We provide carpet stretching services both for residential and commercial purposes.
So, whether you want to stretch the carpet for the office or your home, contact us today and ask for a request. Our team is available to serve you at a scheduled time.
Carpet Stretching by The Moser Carpet Repairs
No service is too big nor too small for The Moser Carpet Repairs. We provide quality services to all our loyal and new clients. Our services are affordable, our staff is well-trained, we have state-of-the-art tools, and we never compromise quality.
We have trained our technicians and provided power-tech tools to fix your carpets wall-to-wall in your homes and offices. It promises a great-looking, cozier look and is perfect for custom-built design in your homes.
So when it's the time for carpet stretching, call us or request online. We will provide you with the excellent services you may ever have.
Why do I need Carpet Stretching?
Are you purchasing wall-to-wall carpet for the complete home? Do you want to adjust the old carpet in your new home in Belmont? Sometimes you get annoyed when the carpet gets wrinkles, bubbles, or waves. If your carpet is not fixed correctly, it may come up doorways and pathways. Sometimes the carpet is being deterred by the wrong carpet installation and padding.
For any of the above reasons, you need carpet stretching. Carpet Stretching is the technique that we call to fix the rippled carpets. It gives a furnished look to your carpet, cozier to your home, and comfort to your eyes.
Are you experiencing the same issues? Contact The Moser Carpet Repairs today and fix your carpet with our well-trained technicians. We have trained our technicians to use top-quality equipment and tools needed for carpet stretching. Many people in Belmont trust us for our professional services.
How much Carpet Stretching Costs?
Carpet Stretching is not a big deal now with The Moser Carpet Repairs. With our affordable charges, well-trained technicians, and quality services, you can now benefit from fixing your carpet with us.
The Moser Carpet Repairs consider a few factors while requesting carpet stretching. These are; area per square foot, type of furniture to adjust, irregular carpet or delamination, sharp nooks, and uneven edges of the space to fix the carpet.
To help save time, please provide all the details or pictures of your place from different angles to know the exact carpet stretching cost while requesting carpet stretching.
Our customers matter to us. So we give different offers to our loyal customers to save their money.
LET THE EXPERTS HANDLE IT
Before you get an estimate on replacing the carpet, give us a call! We'll let you be the hero when you get the estimate and realize you just saved your company thousands of dollars. If you have questions about specifically what we can do to accomplish your carpet repair needs, reach out to Moser Carpet Repairs today. Ask us about our warranty!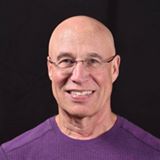 "Brandon is very professional, on-time and did an excellent job re-stretching my carpet. Highly recommend him."

"Brandon is professional, friendly,and he did a great job repairing tears on my Berber carpet! I contacted him on a Friday, and he was able to get the job done on Sunday—I'm so grateful for his flexibility. Although the job ended up being larger than we had initially thought, he didn't charge me more than he quoted."

"My carpets needed restretching in several different areas and the job turned out to be more difficult than I had originally thought because of the poor quality of the initial installation of the carpeting. But Brandon used his expertise and creativity to figure out a way to do what was needed to get exceptional results. He was honest and upfront about the costs involved and very focused on his work."