Are you seeing bubbles, buckles and wrinkles in your carpet? Did you know that is pretty common?
What Causes Carpet Wrinkling, Buckling & Bubbling?
Would you be surprised if we told you this happens because of improper installation? Well, it's true. Most carpet installation companies will come in and install the carpets as quickly as possible. They can be in an out of a 3,500 square foot house within a couple hours. In fact, if you have ever seen them do it, they fly around the room with a knee kicker and get the job done as quick as they can, so they can move onto the next job. 
The problem starts with the wrong installer and is topped off by using the wrong equipment. Most companies have minimum wage workers or outsource the work to the lowest bidder. The carpet installers haven't been trained how to complete the install to keep in line with the carpet manufacturer's warranty, nor are they provided with the right equipment to make it happen. Carpet installed with a power stretcher and not a knee kicker ensures the carpet is installed right the first time. 
What is Carpet Stretching?
Carpet stretching is done when the carpet is power stretched in multiple different directions under tension utilizing a power stretcher on a pole system. Essentially, the power stretcher has claws that dig into the latex backing of the carpet and utilizes about 674 pounds of force to ensure the correct installation of the carpet. Then the carpet is reattached to the tack strip and trimmed along the perimeter of the room. In addition, the team at Moser Carpet Repairs goes the extra mile and ensures that pre-existing tack strip is properly secured as to not cause any issues in the future. 
How Much Does Carpet Stretching Cost?
The cost of carpet repairs and carpet stretching can vary depending on the job. To demonstrate, we will give you an idea of the different factors that go into carpet stretching. 
Here's What we Consider When Pricing Carpet Stretching:
Square Footage of the Area to be Stretched

Amount of Furniture to be Moved in the Room*

Stretching Can Mean Seams Need to be Broken in Areas Such as Hallways and Re-Seamed

Carpet Delamination Requires Extra Time (Back of carpet starts separating from carpet)

Irregular Shaped Carpet, Walls, Air Vents or Fireplaces that Need to be Worked Around
We always try to find ways to save our customers money. Whether it is utilizing one of our special offers or saving time by planning out the project in advance, our customers matter. *If you have the ability to move the furniture in advance of your appointment, you can save even more.
When you reach out to us for carpet stretching, we will often ask you to send a picture of the area needing to be stretched and a picture of the room. Sending photos from different angles so we can see the entire space will allow us to give you the best estimate possible. However, it is important to know that when our carpet stretching expert arrives, they will give you an exact price before starting the job. 
Do You Really Need to Stretch Your Carpet?
The reality is, wrinkles in your carpet can be embarrassing. On top of that, it can become a huge trip hazard that gets worse overtime. When your carpet is loose, it continues to get more loose whenever you step on it and starts to wear down wherever the wrinkle is. Whether the carpet wrinkles are in your home or your business, we're here to help. 
Let the carpet stretching experts at Moser Carpet Repair help you get out those wrinkles and extend the life of your carpet. 
Stretching Carpet with
Furniture
in Place; is that possible?
The biggest concern for you as a homeowner would be how your carpets are going to be professionally stretched with furniture on them. 
Until fairly recently you would have had to move everything out of the house. 
NOT ANYMORE!
We have techniques, tools and machinery that allow you to keep most furniture in place. All we ask is that you move small breakables i.e. lamps, vases plants etc.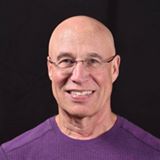 "Brandon is very professional, on-time and did an excellent job re-stretching my carpet. Highly recommend him."

"Brandon is professional, friendly,and he did a great job repairing tears on my Berber carpet! I contacted him on a Friday, and he was able to get the job done on Sunday—I'm so grateful for his flexibility. Although the job ended up being larger than we had initially thought, he didn't charge me more than he quoted."

"My carpets needed restretching in several different areas and the job turned out to be more difficult than I had originally thought because of the poor quality of the initial installation of the carpeting. But Brandon used his expertise and creativity to figure out a way to do what was needed to get exceptional results. He was honest and upfront about the costs involved and very focused on his work."