At Moser Carpet Repairs, we understand that commercial carpets endure a lot more foot traffic than residential carpets. That's why we offer expert repair services to help you save thousands of dollars compared to replacing your carpets. Don't let wear and tear, spills, or burn marks ruin the appearance of your carpets!
Our skilled professionals specialize in repairing damaged carpets for various types of businesses, including hotels, apartment complexes, banks, restaurants, and office buildings in the greater Sacramento and San Francisco area. We know that maintaining commercial buildings can be a full-time job, and often, maintenance personnel may not have the experience or expertise in carpet repairs, which can lead to further damage.
Let us take care of your commercial carpet repair needs, so you can focus on your business. Our professionals are highly trained in the most effective and efficient ways to repair, stretch, and even dye carpets, helping you save both time and money. Contact us today to schedule your commercial carpet repair service!
LET THE EXPERTS HANDLE IT
Before you get an estimate on replacing the carpet, give us a call! We'll let you be the hero when you get the estimate and realize you just saved your company thousands of dollars. If you have questions about specifically what we can do to accomplish your carpet repair needs, reach out to Moser Carpet Repairs today. Ask us about our warranty!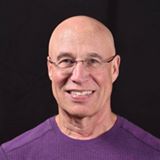 "Brandon is very professional, on-time and did an excellent job re-stretching my carpet. Highly recommend him."

"Brandon is professional, friendly,and he did a great job repairing tears on my Berber carpet! I contacted him on a Friday, and he was able to get the job done on Sunday—I'm so grateful for his flexibility. Although the job ended up being larger than we had initially thought, he didn't charge me more than he quoted."

"My carpets needed restretching in several different areas and the job turned out to be more difficult than I had originally thought because of the poor quality of the initial installation of the carpeting. But Brandon used his expertise and creativity to figure out a way to do what was needed to get exceptional results. He was honest and upfront about the costs involved and very focused on his work."