Pet Damage Carpet Repair Services by The Moser Carpet Repairs!
Do you love pets?
No doubt, Pets are the most adorable in the universe. Whether you keep dogs, cats, pups, or birds as your pets, they soon become part of your family.
Keeping pets is sometimes troublesome while maintaining the standard of your home, especially if they are under training. Sometimes they chew a part of it, rip it with their claws, or urine on it. The stingy odor and the stubborn stains may cause a big deal for you.
You can trust the most reliable and dedicated services of The Moser Carpet Repairs in Belmont, CA, for the most challenging battle with the pet damaged stains on your carpets. We are only a phone call away to provide our premium carpet repair services in the Belmont, CA.
Pet Damage Carpet Repair
Pets do bring happiness to your life. They play, eat and live with you like a family member. But sometimes, the damage they do to the carpets and rugs costs relatively high.
When pets cause damage to your carpet, The Moser Carpet Repairs is here to help you.
Pet Damage may be severe if pets lie on the carpet for a long time. Even a tiny amount of their pee is absorbed and causes a foul odor and mold growth in the fibers of carpet or rugs.
We at The Moser Carpet Repairs have well-trained and well-equipped staff to remove the toughest of the damage.
We use state-of-art methods like extracting urine and vacuuming the carpet, padding, and any discoloration if required.
So if you have not yet requested a scheduled repair, call us now and get it repaired perfectly.
How to Fix Ripped Carpet by The Moser Carpet Repairs?
In The Moser Carpet Repairs in Belmont, CA, we have the most professional, dedicated, and experienced team to meet all of your pet carpet damage needs.
We repair pet carpet damage by utilizing a few different methods and powerful tools depending on the type of damage. Our team is experts in fixing any damage your pet caused to your carpet or rug.
If your pet has clawed or chewed a piece of carpet, we use the latest technology to replace this bald piece with a matching part. We assure to rejuvenate the carpet to look new.
When the carpet is soiled or accidentally peed, our well-trained technicians will remove that patch and replace it with a new pad. It will help to take away the terrible pee smell.
Call The Moser Carpet Repairs today and get a free quote instantly!
LET THE EXPERTS HANDLE IT
Before you get an estimate on replacing the carpet, give us a call! We'll let you be the hero when you get the estimate and realize you just saved your company thousands of dollars. If you have questions about specifically what we can do to accomplish your carpet repair needs, reach out to Moser Carpet Repairs today. Ask us about our warranty!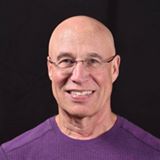 "Brandon is very professional, on-time and did an excellent job re-stretching my carpet. Highly recommend him."

"Brandon is professional, friendly,and he did a great job repairing tears on my Berber carpet! I contacted him on a Friday, and he was able to get the job done on Sunday—I'm so grateful for his flexibility. Although the job ended up being larger than we had initially thought, he didn't charge me more than he quoted."

"My carpets needed restretching in several different areas and the job turned out to be more difficult than I had originally thought because of the poor quality of the initial installation of the carpeting. But Brandon used his expertise and creativity to figure out a way to do what was needed to get exceptional results. He was honest and upfront about the costs involved and very focused on his work."