If you are like us, we love our furry family members. Whether you have cats, dogs or even birds and pigs…chances are they have done some damage to your carpets. Did your dog try to chew or dig it's way out of a room, leaving torn carpet and a huge mess? Trust me, with over 20 years in the business, we've seen it all! 
We've had quite a few customers come to us because their pets damaged their carpet and their carpet was desperately in need of repair. Whether you own your home, or are renting, taking care of the issue before it gets too big is crucial. We take the time to inspect the damage done and come up with a plan to help save you time and money, while ensuring the best possible outcome for your carpet. 
Separation Anxiety is Real!
So, maybe not all of us wave goodbye to our pets when we leave and tell them we will be back soon. But the truth is, they get nervous when we are gone. That nervousness and anxiety can cause them to try to dig their way out of the room and even pee on the carpet. Regardless of the damage done, Moser Carpet Repairs is here to help. 
Depending on the damage, there are often a few different methods we can use to repair:
Steam Cleaning & Extracting the Urine from the Carpet

Replacing the Section of Carpet & Padding

Cleaning the Floor Underneath the Carpet

Treating Discoloration After Cleaning
Most times, especially with cat urine, just having the carpets professionally cleaned isn't enough to remove the smell. This is when bringing in someone who can treat the carpet from start to finish is crucial to making the most of your time and your budget. We can get it done right, the first time…every time.
We service areas from Sacramento all the way to San Francisco and everywhere in between. You can trust the team at Moser Carpet Repairs with their 25+ years of experience to meet all of our pet carpet damage repair needs.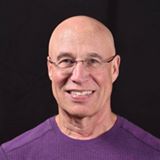 "Brandon is very professional, on-time and did an excellent job re-stretching my carpet. Highly recommend him."

"Brandon is professional, friendly,and he did a great job repairing tears on my Berber carpet! I contacted him on a Friday, and he was able to get the job done on Sunday—I'm so grateful for his flexibility. Although the job ended up being larger than we had initially thought, he didn't charge me more than he quoted."

"My carpets needed restretching in several different areas and the job turned out to be more difficult than I had originally thought because of the poor quality of the initial installation of the carpeting. But Brandon used his expertise and creativity to figure out a way to do what was needed to get exceptional results. He was honest and upfront about the costs involved and very focused on his work."