Top 3 Benefits of Carpet Stretching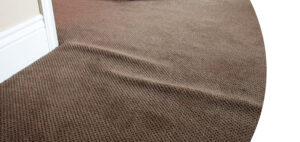 Home sweet home…so goes the famous saying! And whether living in a suburban mansion or a countryside cottage, your house is a personal sanctuary in which you are most comfortable.
But for it to be that dreamy self-sufficient haven you will need to do some renovations and upgrading; which may even include costly installations and designs. Depending on your specific desires and penchants, there are dozens of things you can integrate in your house to make feel and look more homely. Even so, it seems like the little things make the greatest difference. And that's where a carpet comes in!
I mean, picture your floor without that colorful carpet! Carpet is one of the most important features of your house. It keeps the floor warm and comfortable. Additionally, your carpet improves the quality of indoor air as well as provides a slip resistant layer. Overall, carpet in good condition will make your house look more stylish and homely.
But just like any other household item, your carpet requires regular maintenance and care to keep it in tip-top condition. And carpet stretching is one of the most critical maintenance routines to consider. But why do you need to stretch your carpet? Well let's find out.
Main Benefits of Stretching Carpets
In the simplest terms possible, carpet stretching is the process of removing wrinkles, bumps and bubbles that form on the surface of a carpet. From poor installation to improper padding to delamination, people have come up with varying narratives to explain why a carpet will develop an uneven surface. Whichever the case, sooner or later, your carpet will develop those ugly kinks or wrinkles. Fortunately, when stretched properly with the appropriate equipment and a skilled carpet re-stretching professional, the stretching can easily be guaranteed for 10 years!
Increased Safety
Carpet stretching, ripples and bumps in the carpet pose a safety threat. Children, the elderly, pets, and anyone living in the home could face serious injury from tripping on the uneven carpet. Regular carpet stretching is a great way to maintain a safe environment for all members of your household.
Greater Lifespan
Normal wear and tear on your carpet is expected. But a carpet that is not properly installed is likely to wear unevenly and move over time, leading many people to decide to replace the carpet sooner than you expected. Carpet stretching smooths the wrinkles out of the carpet and prevents soil and dust from settling in the uneven areas, which slows its deterioration. Skilled carpet technicians can also re-attach the carpet to the tack strip where needed to ensure it is properly fastened along the edges.
Enhances the Visual Appeal of Your Home
A lumpy carpet diminishes the beauty of your home. Having your carpet stretched adds to your home's appeal, and gives it a tidy and well-maintained look. Add to that a fresh and clean carpet contributing to the warmth and charm of your home.
How Does Carpet Stretching Work?
Carpet stretching involves applying multi-directional tension on a carpet forcing it to straighten and smooth out. Today, this process has been highly mechanized and our technicians utilize power stretchers and a pole system. Basically, a power stretcher features specialized claws which dig into the latex padding of the carpet to exert an estimated force of 674 pounds. With the latex backing stretched to near limit, the carpet sits correctly with a perfect fit free from wrinkles and kinks. Afterwards, the edges are carefully trimmed down to achieve the perfect carpet size for your room.
If you reside in the greater Sacramento area or San Francisco bay area or anywhere in between, probably you are one of the lucky few. The team at Moser Carpet Repairs has over nearly 40 years in the carpet industry and has an enthusiastic team of professionals determined to deliver the finest carpet stretching and carpet repair services. To ensure the best results possible we use a high-performance power stretcher which leaves your carpet as smooth as a baby's butt. In addition to stretching carpets, we also offer carpet cleaning and repair, carpet patching, pet damage repair, bleach stain repair and more! Don't forget to ask about our 10 Year Warranty included with our carpet stretching services.